Pharmaceutical

Automotive

Food & Beverage
Process & Packaging

Automotive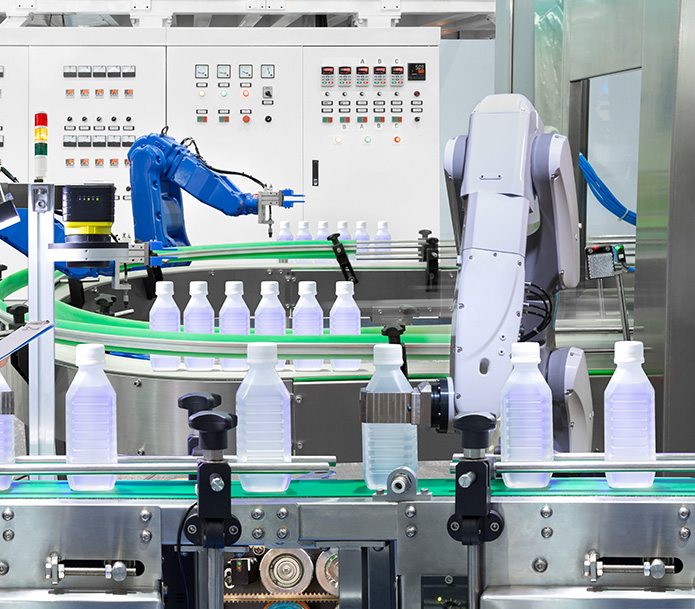 Controls Project Management
Our team provides complete controls project management from inception to run-off. Through ongoing customer liaison and a commitment to quality, we ensure effective timeline management and supervision of subcontract labour that results in customer satisfaction and a profitable project outcome.
Motion Control
ICI can integrate any motion control system, including steppers, servos (single or mulit axis) and variable frequency drives. Our indepth knowledge of motion control products from such manufacturers as Allen-Bradley, Indramat, Siemens, Parker, Omron, Fanuc, and Yaskawa provides the customer with several application solutions.
PLC Programming
Expert programming services are available for most PLC brands such as Allen-Bradley, Omron, Siemens, Modicon, and Mitsubishi to suit appplications from small basic machines to large complex assembly lines. Our programs include complete machine fault recovery logic and HMI messaging routines for easy machine diagnostics and operation. We are also experienced in higher level programming languages such as C and Visual Basic.
Robot Programming
Our robot programming services are available for material handling, MIG welding, resistance welding, laser cutting, part assembly, and dispensing applications. We have extensive experience with robots from all major manufacturers, including Fanuc, ABB, Motoman, Toshiba, and Nachi.